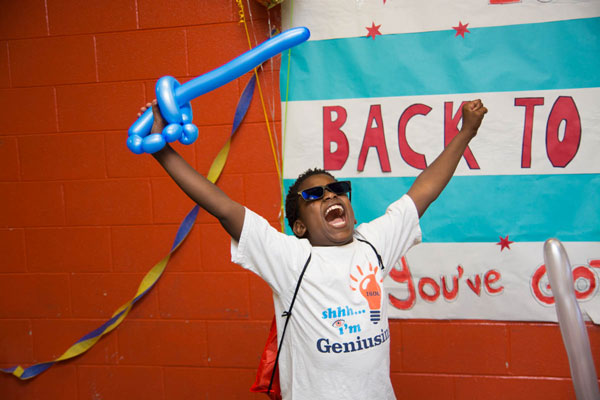 Back-to-School Bash
This year's CCO Back-to-School Bash was once again filled with music, treats, prizes, academic motivation, school supplies, and backpacks. This special event helps create an air of excitement and joy about the upcoming school year. We always look forward to a fun afternoon with the families sheltered at CCO. Beyond that, donors provide many of the essential back-to-school items that prepare our children in a very practical sense. To all our outstanding donors and volunteers we want to say a huge thank you for helping the school year start off right. To view the photo gallery click here.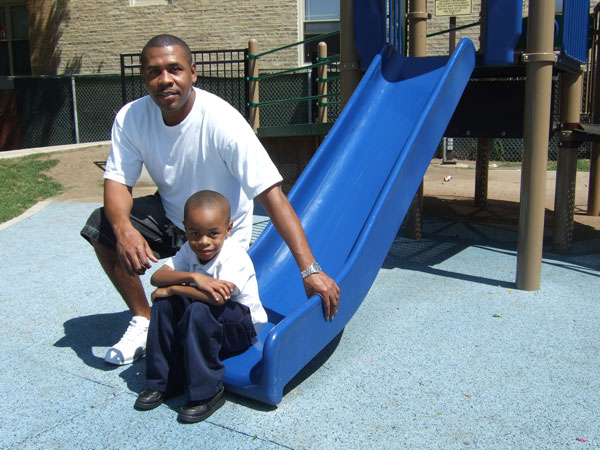 Sudden Increase in Homeless Families
Chicago's homeless clearinghouse, that directs families to available shelter beds, is filled to overflowing. Due to the sudden influx of homeless parents and children, CCO has been asked to take in more people. On a normal night we shelter over 200 people in our family shelters. These families consist of mothers with children, fathers with children, three-generation families, and couples with children. As a result of this sudden increase in need, we have welcomed more homeless families into our family shelter programs. Our budget has not increased to meet this need and we are asking you, our donors, to consider giving a financial gift that will allow us to continue to provide safe shelter, nutritious meals, and intensive case management services to a larger number of families. Join in the good things that are happening at CCO! Click here to donate today!.
Connect with Us!
Want to know more about the good things happening at CCO? "Like" our Facebook page and get homeless news, CCO success stories and upcoming events sent to your Facebook timeline as they happen.